FullHunt Platform
Assets Inventory Assets Database
The FullHunt platform is used by consulting firms, security researchers, and bug bounty hunters to get full details about their customer's attack surface. The Platform is powered by FullHunt engines to deliver up-to-date results for nearly every company around the world.
FullHunt Enterprise Platform
Assets Monitor FullHunt Eagle Data Analysis API
The FullHunt Enterprise platform provides extended scanning and capabilities for customers. FullHunt Enterprise platform allows organizations around the world to closely monitor their external attack surface, and get detailed alerts about every single change that happens. Organizations around the world use the FullHunt Enterprise Platform to solve their continuous security and external attack surface security challenges.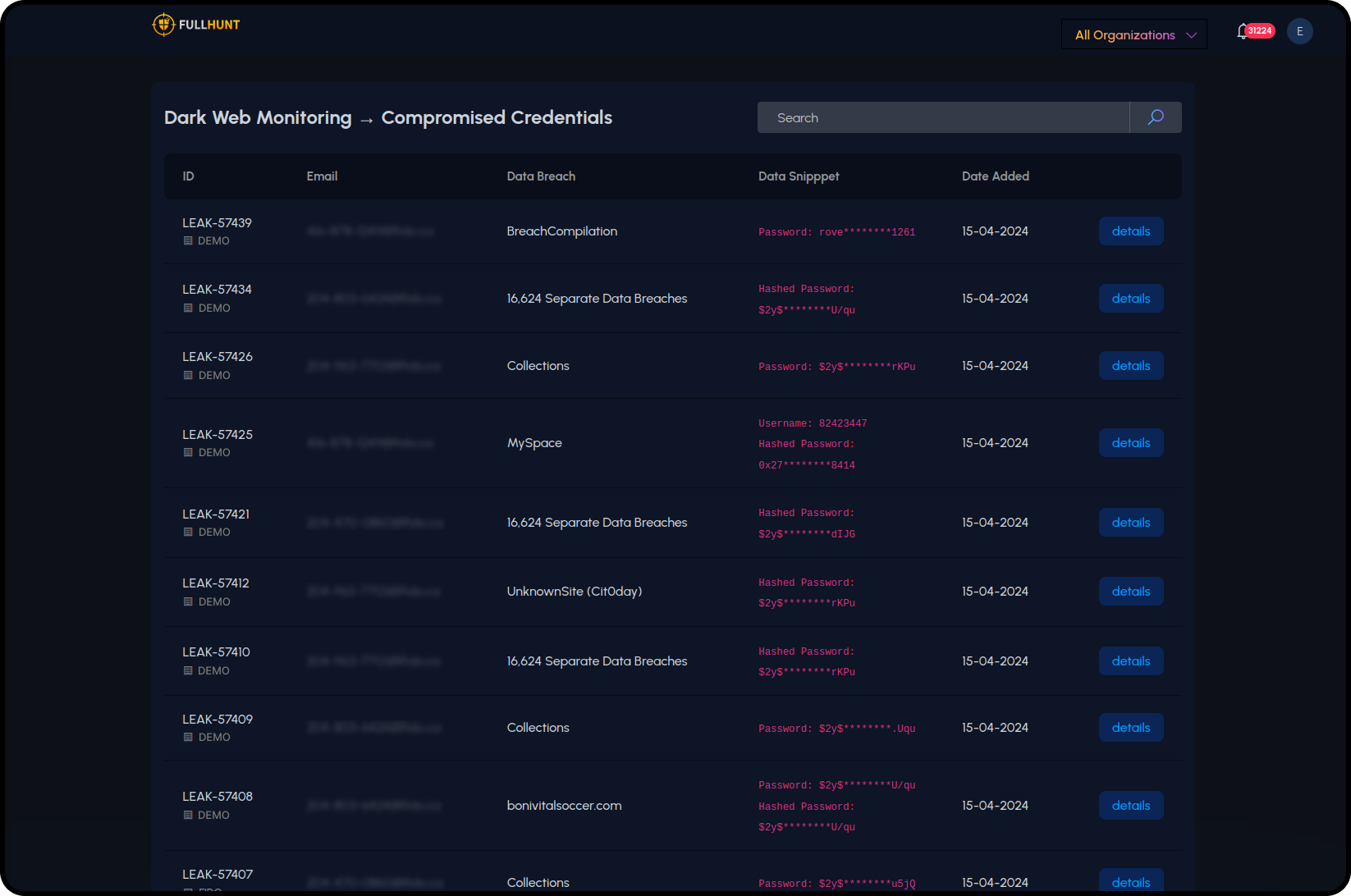 Looking for Enterprise capabilities?
Try our FullHunt Enterprise Platform
Sign Up for FullHunt Community Platform to explore more Sign up!