Assets Inventory
FullHunt Platform
FullHunt Assets Inventory allows downloading an up-to-date assets inventory for nearly every website on the Internet. Companies use FullHunt Assets Inventory to download dynamic and updated assets inventories for their external attack surface.
Assets Monitor
FullHunt Enterprise Platform
Real-Time Notification offering By FullHunt to be alerted about external attack surface changes and security vulnerabilities as soon as it happens. Organizations use FullHunt Assets Monitor to get instant alerts about external exposures of their attack surfaces, and have been able to prevent several potential breaches to customers.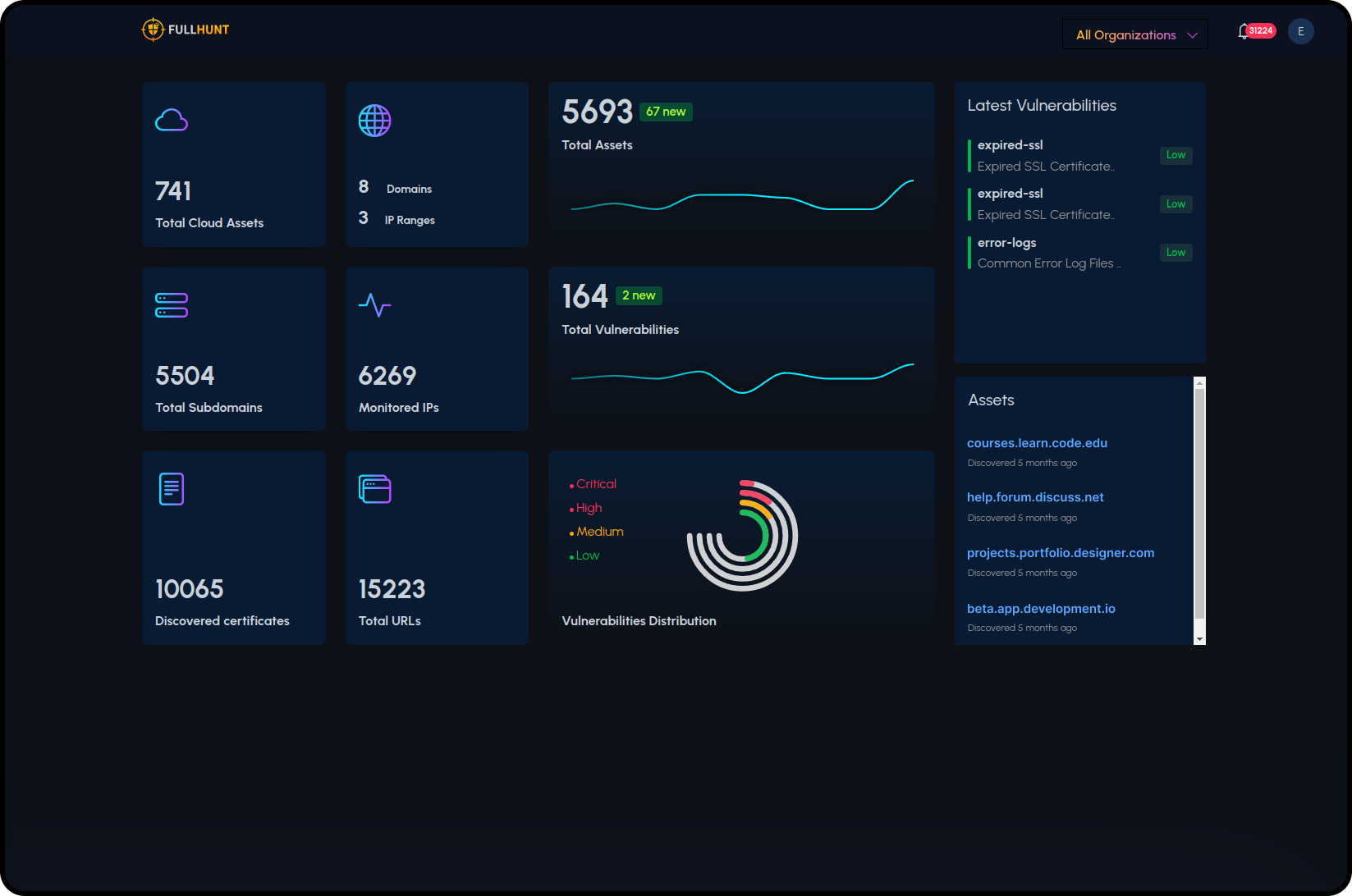 FullHunt Eagle
FullHunt Enterprise Platform
FullHunt Eagle is an extremely fast continuous security scanner. It scans hundreds of thousands of assets in a matter of minutes. With FullHunt Eagle, you will be able to scan for the latest security vulnerabilities as quickly as possible, before the attackers know.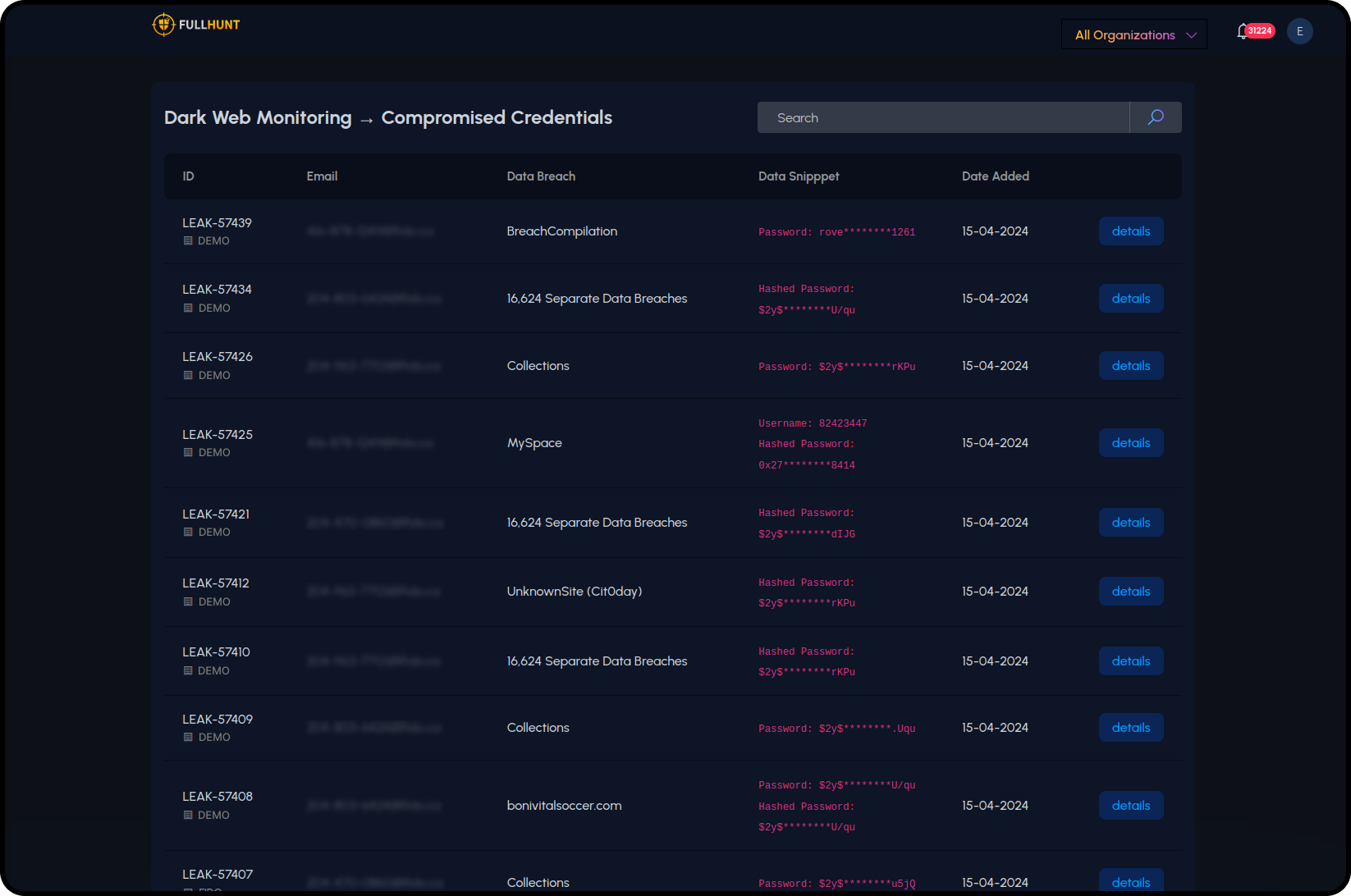 Data Analysis API
FullHunt Enterprise Platform
The Data Analysis API is available for enterprise customers and allows running custom analysis features on assets data in real-time.
Assets Database
FullHunt Platform
FullHunt holds one of the largest Databases for external attack surfaces of the entire Internet.